Post by mightyjack on Jul 1, 2007 10:47:26 GMT -5
It's just sumpin to do - It's not definitive, there's a lot of great albums I've yet to hear.... and there's a lot of great band I don't like. So I wont pretend to match Rolling Stones top 500 list.
Make your own list if you wish or just comment on my silliness. Also, this isn't cast in iron, I'm flying by the seat of my pants with no preset list. I'm adding pics and brief comments, because I my mind always wanders on straight lists.
The Top 10
Note: Limited myself to 3 Beatles. Why, because it would just about be all Beatles if I didn't. Seriously.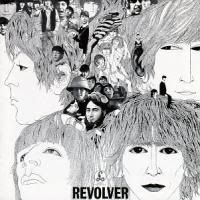 #1 - Revolver, The Beatles
My favorite album of all. There's not a song I skip. Aside from the amazing production values and arrangements. The songwriting skills on display are genius. Paul shows great maturity and growth as a lyricist (Elinore Rigby is a masterpiece) and as usually, his command of chord structure is second to none. George has also reached a new level, he gives us a taste of India and Taxman is his first great composition. Ringo even gets a decent track this time out. Lennon, this is Lennon's peak. He wrote great songs in the past and he will do so in the future. But the next couple of years will be John at his best. His tunes act as callback to Rubber Soul (Dr. Robert, And Your Bird Can Sing) as well as looks to the Sgt. Pepper future (She Said, She Said and Tomorrow Never Knows)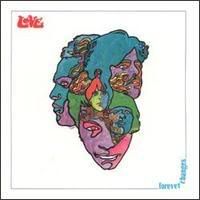 #2 - Forever Changes, Love
Arthur Lee's brilliance would never again shine as bright. And that's a loss to music lovers. After the heavy electric of "Da Capo", Love returns with this lush, acoustic masterpiece. Lee has kind of a Johnny Mathis thing going on with his vocals and this style meshes perfectly with his singing. Lyrical it's a juxtaposition between light and dark.
"Andmoreagain" is one of the most beautiful tunes I've ever heard.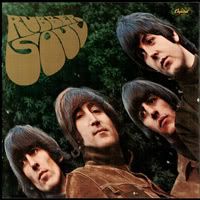 #3 - Rubber Soul, The Beatles
Boy I'm going through the Beatles quotient fast. Aside from the tolerable but not great Ringo song. This is perfect. No matter if you listen to the UK or US versions. The UK version opens with "Drive My Car", the US with the more appropriate, acoustic heavy "I Just Saw A Face" - IJSAF kind of disappeared on the "Help" LP. But as an album open it's pure gold and the tune really fits better on Soul. But even without this song, the UK version, which features "Nowhere Man" (not on the US version) is stunning.
No matter which version you have, Rubber Soul sits at the #3 spot.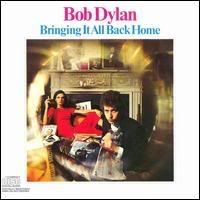 #4 - Bringing it all Back Home, Bob Dylan
With so many great Dylan albums to pick from which one do I chose? I've always gravitated toward this one when I'm in the mood for some Bob. There's not a track I dislike and with favorites such as, Subterranean Homesick Blues, It's Alright Baby Blue and Tambourine Man, it like playing a greatest hits album anyway.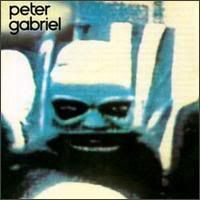 #5 - Security, Peter Gabriel
Most people go with "So" as their favorite Gabriel album. But this one, his 4th and first great LP, is my favorite. "Shock the Monkey" put Peter on the commercial map, but "The Rhythm Of The Heat" (based on writings by Carl Jung) is what knocks me out.
It opens the album. Quietly, there's something ominous in the sound. Then it builds and builds until my speakers shake as if they were filled with the sound of thunder.
It ends and I'm exhausted.
Sweeping, epic, with frightening and disturbing elements threading itself throughout the entire production (even the covers scary looking). "Lay Your Hands On Me" is another powerhouse number, with it's nightmarish sound scape and expressive lyrics.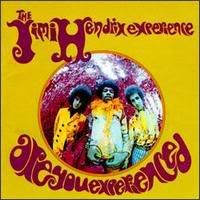 #6 - Are You Experienced, The Jimi Hendrix Experience
The CD era has changed some of our albums, some for the bad (The 2 bonus tracks don't belong on "Plastic Ono Band") some for the good (The Who Sells Out) - Adding the singles and B sides makes this an even better listen than it was. A lot of the greatest, familiar tunes are here (Purple Haze, Hey Joe, Foxey lady, Wind Cried Mary) but there is so much more to enjoy. The unique drums and deft bass lines add layers to Jimi's smooth guitar work. Blues and psychedelic rock collide brilliantly and even lesser tunes have something to offer ("Remember" features some of Jimi's best vocals, for example)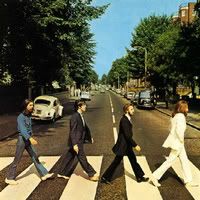 #7 - Abbey Road, The Beatles
And there goes my last Beatles for the top 10. lol - The first side has some great number (Come Together, Something) but it's side two, which make this a wonder to listen to.
A lot of it is simply, short, unfinished tunes that wouldn't stand alone on their own as brilliant songs. But stitched together in this wonderful tapestry, even the lesser track become greater for being part of the whole.
Also features the Beatles swapping solos on "The End" - Jiminy, thinks MJ, those guys could rock. I wished they'd have unleashed that side of themselves more often.
#8 - Plastic Ono Band, John Lennon
Lennon striped down bare, raw, often hard to listen to. The lyrics are direct and spars as is the music. But the expressive voice bleeds with so much pain that it's all the expression the songs need.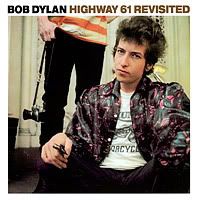 #9 Highway 61 Revisited, Bob Dylan
There's not a bad track on this one. And lyrically Dylan breaks the rules, hell he rewrites them and it works. The surreal imagery in his words inspired the likes of the 13th Floor Elevators and helped bring forth the birth of the psychedelic movement.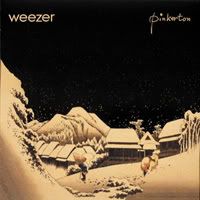 #10 - Pinkerton, Weezer
Number 10 is so tough, man who do I select from so many great choices. I went with Pinkerton. I like the power pop, coupled with personal lyrics which twist and turn, embracing humor without become self parody. It's a fine line River's has of yet been able to pull off again. Musically it's a strange mix of chaos and order.
I loved this from the start and was surprised to learn that at first, it was critically panned. It has quickly emerged from this cloud to become one of the bands most respected productions.