Post by TheNewMads on Mar 31, 2011 11:59:38 GMT -5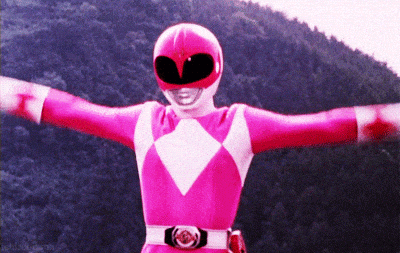 aren't
500 days in a summer), and that was a gag to the premise of the movie. We're watching a man who was infatuated with a girl for 500 days, but it wasn't meant to be. The presence of Autumn at the end of the film is less a play on seasons, but a intelligent display of the truth that no matter what happens, there is always life after it, just as the seasons move forward. It was a message, and a simple one. I picked up on it rather fine.
Do I dispute your right to hate to hate the movie? I do not. But you made the false claim that there's no one in the world that genuinely appreciates the film. I personally despise Sin City and District 9, but I do not deny the fact that many people adore them. (500) Days of Summer has a large and loyal fanbase, as well.
i wasn't disputing the fact that the movie has a loyal fan base. if it has an 8 out of 10 on imdb, it rather obviously has a fan base. that's what i was poking fun at; it's pretty obvious i don't ACTUALLY think all the people who gave it a good star rating are zooey deschanel's relatives. ;D
i continue to be befuddled by the season thing. i get what 500 days of "summer," the character, means, but what does 500 days of "summer," the season, refer to? for a double-entendre to be figurative it also has to have a literal interpretation, but it just doesn't parse out in any coherent way, and yet the moviemaker chose to make it the focal concept of his film. if he wanted to symbolize life going on (and is that concept really so unique or original?), surely there would have been a way to do that that doesn't introduce so much cognitive dissonance. have the male lead be an aspiring astronomer and name the women after constellations. (then dress her in only one pantsuit and have them both roll down a hill while running away from a giant spider.) have him be an aspiring historian (not that aspiring historians exist, lol) and name the women after prominent figures from adjacent historical periods.
also, architecture. the romantic lead was supposed to be an aspiring architect of prodigious talent, but all his drawings are perspective drawings. architects don't do perspective drawings, they do god's-eye blueprints. i'm certain that a talented architect would appreciate the aesthetics of a well-designed building viewed from street level, but the movie kept presenting us with the male lead doing these perspective drawings and trying to convince us this was evidence of his architectural gifts. could they have revised the movie to make him an artist and then use those drawings as evidence of his skill at THAT? absolutely! but as evidence of architectural skill it completely fails.
also, i've just plain become skeptical of movies being told out of order. it was interesting at first but now i'm coming to think that it's more often a gimmick simply to make a simple story seem more nuanced by making it harder to decipher. if you took all the out-of-order scenes and simply rearranged them IN order, do you think it would still be as interesting? or would it reveal itself to be a boy-meets-girl, boy-loses-girl, boy-gets-girl story only without the boy-gets-girl part?
if it's any consolation, and despite all this argumentativeness on my part i promise i'm not trying to make you mad, i did greatly enjoy disliking "(500) Days of Summer," and wound up watching it twice solely in order to ferret out the myriad of logical inconsistencies and flaws in it.