Post by Mighty Jack on Jun 16, 2011 4:17:25 GMT -5
Inspired by a comment I made about the Beatles in another thread.
We have had top 10 movies, music, book, etc threads in the past. But how about one that combines them all. What your best of the best from the world of arts and entertainment.
The rules? There are no rules – make up your list anyway you want, a top 10 - or more -- or less. Draw from music, sports, painting… whatever you love in arts and entertainment is acceptable.
You can make it a simple list – but I encourage you to add reasons why. A list is fine, but it doesn't say much about who you are. And I'd like to make this personal, and get to know you a little more. (Though you don't have to be as windy as I)
My List of 21 - The following is a list of entertainment benchmarks in my life. They are not only favorites, but hold some personal significance.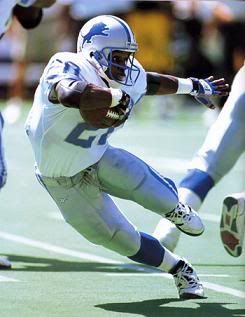 21. Barry Sanders
This guy took my breath away from the first moment he stepped on the field. I have never seen anything like the things #20 did on game day. His best run wasn't even official, it was a pre-season game against the Redskins and it wasn't a touchdown run -- but it was amazing none the less - how he snaked back and forth among a sea of maroon jerseys, elusive, magical... out of this world. The fact was he was often surrounded by opponents and still found a way to get yards. Though I'm not a die-hard Lions fan. I never missed a game when Barry was on the field.
This quote came from another forum where I posted this pic…
Look at his body in the picture. How does a human being contort himself into that shape while running? In that pic his eyes are going one way and his feet have already made the move in the other direction. When they teach you to tackle they tell you to watch the torso. Ok, so his hips are going one direction and his torso is pointed in another. Just crazy, mad skills that come along once in a lifetime. I heard Gale Sayers say one time that he used to dream of moves in his sleep he thought were impossible until he saw Barry do them.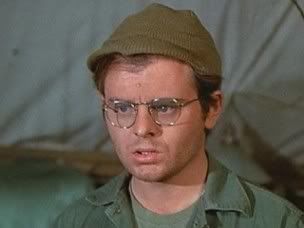 20. M*A*S*H
When I catch a rerun today, it's not the same – it's not as funny or as clever. But back when it first aired it was the greatest show on Earth. When I was a kid I'd watch Batman on TV, later I'd run home from school to catch Dark Shadows. And there was the Brady Bunch, but I only watched that because I was in love with Marcia - M*A*S*H* though, was my first favorite prime time, must see show. I never missed it, even when it lost its luster when Gary Burghoff (Radar) left. By the historic last episode it had become more drama than comedy – and I found it one of the most amazing, sad, moving moments in television - the end of something special.
19. Ghost Story by Peter Straub
Like a lot of folks, I was into Stephen King's brand of horror. But this was the scary book that had a profound impact on me. In 1979 Straub's novel was all the buzz, so I gave it a go... and literally, in the very literal sense of the word... could not put it down. The characters captivated me; the chills I received jolted me. The novel held me in thrall and I skipped School that day because I was still reading it in the morning.
18. Frank Miller's Daredevil
Frank has since lost his muse and gone off the rails, but in May 1979 (My birthday) he took over Daredevil and created something stunning and raw. Looking rather cinematic film noir, it was the beginning of a new breed of comic book. While most point to Miller's Dark Knight - for me, nothing surpassed Daredevil. Here Frank gave us Elektra, Stick and the Hand - as well as violently bloody battles with Bullseye and mind games with the Kingpin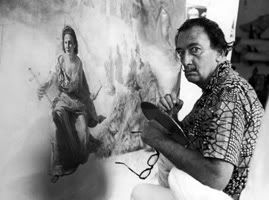 17. Salvador Dali
Dali sent me to another world. I even used one of his painting as a title in a song I wrote "I Lift the Skin of the Sea". I have a print of "Persistence of Memory" on the wall of my home studio, Next to Edvard Munchs "The Scream". How's that for good old-fashioned nightmare fuel? Note: The thing I loved about Dali is that he loved life and he lived it large, spacey and with enthusiasm, he adored his wife and life and money and celebrity. He might be art's first rock star. He made Surrealism an internationally known movement and got people buying paintings who never bought painting before. His fellow surrealists who criticized and mocked him.... and yet reaped the financial rewards from his fame, were hypocrites. At least Dali was honest about who he was.
16. Russian Lit
At first this was going to the greatest novel of all time, "The Brothers Karamazov". But then I thought, "What about Crime and Punishment"? So I switched it to Fyodor Dostoyevski, the greatest novelist of all time. But then I thought, what about Anna Karenina by Tolstoy, or Gogol's Overcoat or Cancer Ward by Solzhenitsyn? So I made it about Russian literature. At first I was intimidated by the idea of reading these authors. Simply holding a copy of "War and Peace" can be intimidating. But I soon learned that while wise and brilliantly written, they are also easily assessable. And not so academic and obscure that they'd baffle or bore me. These stories explore big ideas in ways that are rich, vibrant and a joy to read.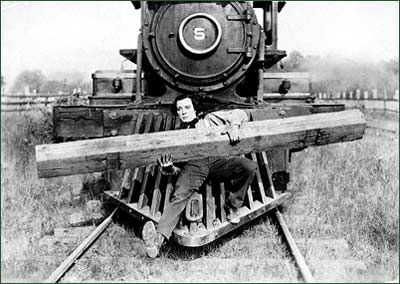 15. Buster Keaton
College for a cinephile is a giddy, exploratory time… but it's also a time when you're full of bluster and arrogance. You believe you're the first to make these discoveries, the first to have these wise thoughts. But then you, or at least I, reach a point when I question whether I'm putting on airs – Am I forcing it? I remember going to see the General, it's a classic, and I'm supposed to like it. But as it unfolds I'm completely enchanted by this stoic clown prince. There's nothing false in my laughter and I'm reminded how much I love film. Beyond Collegiate pretense – my love for cinema is real and honest. Buster Keaton is one of its great ambassadors – one of its geniuses. And I'm his new devotee.
14. Bob Dylan in the 60s
I've always dug Dylan, all Dylan. But Dylan in the 60 was in a world of his own. With my own music I consider myself a lyricists first - language in a song is vital. Words are beautiful and carry infinite possibility (one reason I HATE our "words I hate" threads… is that the ideas presented within them are like a cage on your tongue, a shackle on your imaginations). Dylan is modern folk music's greatest poet. He is Colorful, illustrative, psychedelic and wise. His distinct vocals are appropriate to the music. A clean, pretty voice would be wrong for these songs. And Dylan in the 60s was far from wrong… even his imperfections are perfection.
13. Alan Moore's Swamp Thing
I loved comic books but I admit comics held to a set pattern - and while they thrilled, they rarely surprised... until this British guy took over writing Swamp Thing in 1983 - and blew my mind. From the very first page I knew that this 'Alan Moore' person was someone unique. He altered Swamp Things origins, offered up scares and awe-inspiring wonders. He showed us sex between a plant and a woman, and somehow made it beautiful. He had the all-powerful wrath of God (The Spectre) defeated and the lowly Swampy saving the day through reason. He took me to places and worlds and ideas I never thought I'd ever discover in a mainstream comic book title. In real life, Moore is a whiny cranky mad wizard. But as an author, the grumpy old man is a dream come true.
12. Devo
Seeing Devo on SNL for the first time was like rediscovering what made music special in my life. They straddled the New Wave tag, while breaking beyond it. Devo was a concept, an idea, nerd rock that gave geeks like me something to crow about. Scroll down after hitting link to see the start of my
Devo Memories
11. The Seven Samurai
This is what made me fall in love with Japanese history and lore. After this I began tearing through books, film and whatever else I could find on the Samurai. It also triggered my passion for the films of Kurosawa. The first time I saw it I think it was 193 minutes... then they'd find and add more scenes and each time I'd watch it again and at the end, feel the same thing --- wishing it would never have to end. Akira was a great inspiration for other directors. Even a genius like Bergman admitted to copying the man.
10. James Bond
Primarily for the movies and for the Connery era. Bond has pretty much been telling the same story for ages… and yet I can't stay away. He is just so freaking cool.
9. Alfred Hitchcock
My love and appreciation for the Master of Suspense came later in life. I knew and liked him before. But it wasn't until I got older that I truly saw and understood is unique command of the film medium. He was both an artist and a commercially viable franchise. My thread:
The 25 Days of Hitchcock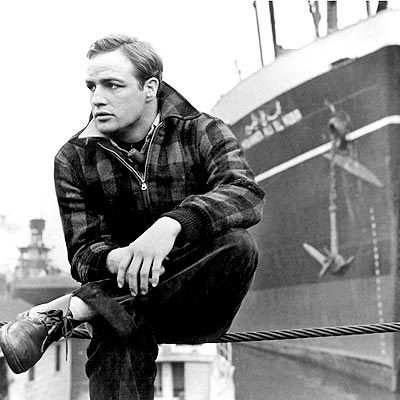 8. Marlon Brando
Brando was my father's favorite actor. Being a rebellious teen I rejected my fathers heroes… until one day it made no sense to avoid him. I'm not sure what was the first (Streetcar or Waterfront) but my jaw hit the floor while viewing. The man was blast furnace of raw animal sexuality in Streetcar - and the actor disappeared and become someone new as the wounded ex boxer in Waterfront. Which is still, tied with Seven Samurai, my favorite motion picture and IMHO, the greatest performance on film to this day.
My Brando Thread
7. Alice Cooper
Alice was scary, my mom liked scary. Book, movies… and she liked Alice because he put on a scary show. So while other kids had to put up with their parents banning the Coop from their stereos, I was happily allowed to listen to my hearts content. I buy every AC album that is released, it seems he's always been around in my life (hence the high ranking). Alice had an unbelievable 4 record run in the 70s- all masterpieces of Detroit rock.
Once, I think it was 9th grade, the Principal played School's Out over the loud speakers as we left for the summer. It was the coolest way to leave School ever. Every Principal should do this.
6. Jaws
Seeing Casablanca when I was a kid of 8 was the first indication that I was a movie freak. And I liked watching John Wayne. But Jaws was my first, all time favorite film. I remember the big debate between mom and pops about whether it was appropriate to take us kids to see it. I begged and pleaded with them (For some reason, I was on a shark kick) until they relented.
We saw it in Oregon (we were in town for the week visiting relatives),. The line was like nothing I'd ever seen before. We got our tickets and I was beaming… later I was screaming at the top of my lungs. I became a Jaws fanatic, saw it 4 times in theaters – I even named my cat "Quint". On a larger scale, Jaws changed the film landscape, after this summer blockbusters became the norm.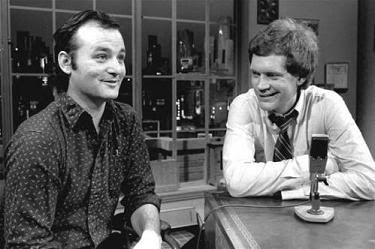 5. Late Night With David Letterman
I remember Dave as a standup, and I loved him because he was a smart ass. I remember his short-lived morning show that no one seemed to understand… and then came Late Night. Lord it was so weird and wonderful. I met a gal, she loved Dave too and every night we'd stay up and watch and laugh. I don't think Letterman himself understood his appeal or his core audience. He wanted Carson's spot, he wanted big Hollywood guests. He didn't seem to get it – we didn't care about seeing Meryl Streep, we wanted Brother Theodore. We didn't care that he was criticized as a bad interviewer - we wanted Top 10 lists and suits made of Alka-Seltzer (and his other Steve Allenisms), we wanted the kids visiting on Halloween with their absurd costumes and we wanted him asking people like Don King, "What's with the hair?"
It isn't the same now days (though I'll still catch an ep now and then and laugh). And there are episodes of the old show that can't even be seen any more because of lawsuits or whatnot (any old schoolers remember the "Meat bag" chant") but at its time and place there was few things that made me happier than laying about with my GF, sharing a plate of nachos and watching Late Night.
More Dave memories:
Larry Bud Melman, Chris Elliott as the man under the seats: and in pursuit of the man with one leg, throwing pencils through glass, the blonde gal (what was her name?) he'd call in the next building, the NBC book mobile, Dave's mom, Paul (Dress cool), throwing stuff off the roof.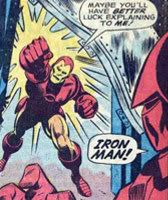 4. Iron Man
Iron Man wasn't the best comic book back in the 60s and early 70s. But I dug him more than any other hero. Because he was smart, a self made man with all the cool toys, the money and the women… not just any women, but women like Black Widow and Madam Masque. The sadly unhearalded George Tuska was his primary artists. later David Micheleni took over writing chores and suddenly IM was a top selling, critical success. And years down the line there was a movie – and seeing it for the first time – when he charges out in that old gray armor... Jesus, I had this wide assed smile. I was a kid again - totally awestruck.
3. MST3K
What can I say that hasn't been already said. It was like these guys where inside my head, writing smart humor I longed to hear. It became my regular Saturday night, then Sunday night, thing. A lot of things on this list are of an era, but MST3K is timeless.
2. The Green Bay Packers
I was a Packer backer since the early 70s, when people thought they were a joke. I thought they were glorious; my first hero was RB John Brockington. I bled green and gold, went through a lot of horrible seasons, and a couple that were close but no cigar. Then they signed Reggie White and put together a great team that won the Super Bowl (a 1st for me). The second SB they won this year was wonderful... but nothing compares to the first. Especially after suffering through 27 years of frustration. How sweet it is!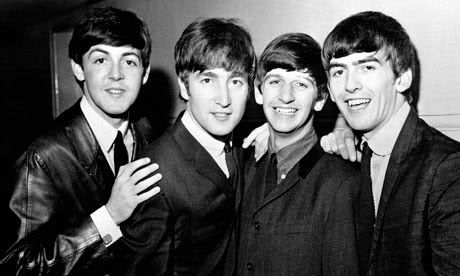 1. The Beatles
When I first discovered the Beatles, on a "Please, Please Me" single, I'd found not only some superb music, but my calling in life. Rock and roll - that was what it was all about. Not just any rock, but intelligent, artistic rock, which also managed to be commercially viable, hook filled rock. I popped on a Beatles album tonight, and it is still as fresh and wonderful as it was the first day I heard it. They never get tiresome, they never get old, and they never fail to fill me with indescribable joy. Yeah! Yeah! Yeah!
Honorable Mentions:
Tony Hillerman, The Scream by Edvard Munch, Edgar Allen Poe, Simon and Garfunkel, The Simpsons, Tom Seaver, James Gaffigan at Zanies in Nashville, Dante's Inferno. Mr. Spock. Bruce Lee. Added: Robo-Cop