Post by Mr. Atari on Jun 25, 2012 10:43:50 GMT -5
Counterparts (1993)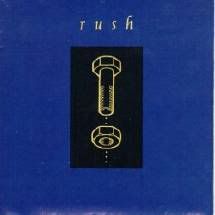 Let's see...how many bands sold millions of albums in the '70s, followed up with creative and consistent output in the '80s without selling out, and then had the #2 Billboard album with release number
fifteen
? Not in the rock & roll hall of fame? Yeah, makes sense to me.

Counterparts
reunites the band with Peter Collins, their producer from my favorite album of theirs (
Power Windows
). This time, he finally (FINALLY) gets the heavy rock sound back into the band. The story goes that in order to appease Alex's demands to get rid of Geddy's keyboards, Collins made Alex get rid of his compressors and chorus pedals first. By the time they started recording, Alex was playing his Gibson straight into a Marshall stack again.
In 1993, grunge ruled the world. Everything on rock radio was performed by the Collective Sound Pilots of the Stone Soul Pearl Temple Jam Garden Nightlife Jazz Messengers Orchestra Band. And every other band tried to adapt to the no-frills, low-end, growly rock sound.
Counterparts
was Rush's attempt, and at the time, it bugged me. I thought it was a cop-out, especially for Neil's drumming. Ever since, I've had a negative opinion about the album. As an added bonus, this is the album where Neil writes about love and relationships almost exclusively. He tried to be nerdy and tie it to Jungian theory about gender roles, but that just makes it more uncomfortable.
Boy was I in for a surprise.
The songs:
"Animate"
starts off with a shock-- Neil playing a basic, simple rock rhythm! Also, his drums sound like drums again for the first time in about a decade. This is that Jungian gender roles song, and the lyrics are all about masculinity and femininity. I won't lie, it's a bit weird. But it's so nice to hear heavy rock from these guys again.
"Stick it Out"
is a great, low-end riff. Alex adds some ugly notes to the chords, which just makes it sound even cooler. The chorus is another fun riff, and the lyrics are a fun goof on the titular phrase about perseverance and every other possible meaning.
"Cut to the Chase"
Boy, the riffs just keep coming. It's so nice to hear Geddy's bass again. Everything might be straight and simple here, but it sounds so doggone right. Alex's solo on this one is a definite highlight on the album.
"Nobody's Hero"
is a chipper acoustic ditty about a guy who died from AIDS and a girl who was murdered, and how it seems the world doesn't care. A real pick-me-up.
"Between Sun & Moon"
is a great song with a truly perplexing chorus. Alex's verse riff is a total Keith Richards knock-off. The lyrics are poetic and enigmatic. But the chorus of "Ahh, yes to yes to ahh to yes, why the sun?" has always left me with a "what the hell?" feeling. At first it's ridiculous. Once you get used to it though, it's a good time. I'm still not sure if it's cool or not, though.
"Alien Shore"
keeps the album humming along at a brisk pace; it's another uptempo rocker that doesn't disappoint. What we have here is filler that keeps up with the rest of the album. The lyrics are more of the theme that women be different from men.
"The Speed of Love"
is the weak link, but it doesn't stink. It would have been a decent B-side. Lyrically, it fits the album with it's talk of how love is like fireworks and storms and hearts connecting blahblahblah. It also fits musically, even if it's not altogether impressive.
"Double Agent"
. Did I mention awesome low-end riffs? Geddy does some spoken-word poetry on this (NOT rapping), which is strangely effective. I mean, he's no Henry Rollins, but the riff behind his
rapping
talking is cool enough to carry him through.
"Leave That Thing Alone"
is the sequel to "Where's My Thing" from the last album. If that one was Franklin Pierce, then this one is Barry Goldwater. Seriously, if these guys are going to do instrumentals, they should do something especially complicated and impressive. These two entries are repetitive pseudo-funk jams and the boys just sound bored.
"Cold Fire"
is a very good song. Alex starts with some angry jangly chords, throws in some patented reverb arpeggios, and tops it off with a hot fudge solo. This is also the one song where the relationship lyrics are an asset and not a liability: "I said, "If love has these conditions, I don't understand those songs you love." She said, "This is not a love song. This isn't fantasyland." It's as direct as Neil ever gets, and it holds together well.
"Everyday Glory"
continues the band's amazing streak of perfect album ending songs. The riff and vibe close out the album perfectly. Lyrically, it's all about how each day is another opportunity to rise from the ashes and blaze new glory. A near-perfect rally song.
Every MSTie has an episode or two that they don't like at first, only to go back and watch it a couple of times and realize that their first impression was off. Maybe they're at a different place in life, or in a better mood this time, or whatever, but suddenly "The Dead Talk Back" is a funny episode. That's what
Counterparts
did to me this time through. I've always considered it to be a subpar effort, but I
really
enjoyed preparing for this review. Even Mrs. Atari (who hates Rush) commented that she enjoyed listening to it over the weekend with me. It's far better than I remembered.
****