Post by nondescript spice on May 30, 2013 11:51:51 GMT -5
the women of charlie chaplin's life
chaplin's first wife, mildred harris
young silent film star mildred harris was only 16 when she met charlie chaplin at a hollywood party. according to chaplin's autobiography, she was there with someone else, but when they had a spat about something, she asked chaplin to give her a ride home. chaplin said he had little interest in her at first - he thought she was pretty but vacant and thought no more about it when he dropped her off at her home.
but she was the one (according to chaplin) who initiated their relationship. she called him that night and it didn't take long for chaplin to become interested. maybe nothing would have happened if chaplin hadn't overheard a comment made about mildred by a driver who said he saw chaplin with the most beautiful girl in the world. before long they were involved, and before much longer, chaplin said, "mildred began to worry."
they say she tricked chaplin into believing she was pregnant, so he married her when she was 17 and he was 29. it was a bit of scandal, nothing nearly like what he would face in coming years. but it turned out to be a false pregnancy, which i'm sure was a BIG wtf moment for chaplin.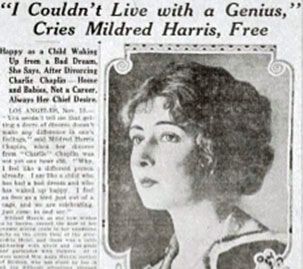 marriage to mildred had a very negative effect on chaplin's work. making
sunnyside
was "like pulling teeth" he said. and mildred did give birth eventually, to a boy that only lived three days. this was right around the time chaplin began work on
the kid.
those scenes with the tramp and the baby at the beginning always makes me think of that time in chaplin's life.
they began living separate lives until chaplin finally suggested they divorce. mildred accepted it and it seemed it might go smoothly at first - or that might have been chaplin's wishful thinking. it turned into a circus and chaplin had to fork over quite a bit of his hard earned money to rid himself of mildred. chaplin always said mildred wasn't that smart, but she almost stole
the kid
right out from under him. in order to keep it from being attached to the settlement, chaplin had to sneak it to another location to finish it and get it to first national.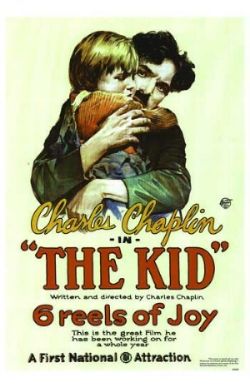 after the divorce, mildred married a couple of more times - after having an affair with the prince of wales - but from what i found on her, she developed a drinking problem and died of pneumonia in 1944.