Post by Torgo on May 20, 2009 0:10:28 GMT -5
You know the type of guy who sits at home and has that favorite comedy show he looks forward to every week? That was me. then one day I woke up to the most terrifying news of all: It was cancelled. Now I'm mulling over the series in a long internet post meant to honor and mourn that television show. I'm just trying to be a good fan.
My name is David...and I'm a fan of My Name is Earl.
For about three years I've thought about starting a thread dedicated to My Name is Earl on this board, but I never did. I wasn't sure how many fans this show would have here, since the general consensus I've gathered amung this group is that we're a bunch of sour grumps that stick our noses up at just about any comedy on television (except one, which shall remain nameless, because we all know what it is). When the American version of the Office started, I remember I was just about the only person who liked it and everyone else complained nonstop. That seems to have changed, since it now has it's own praise thread, yet I've never had the courage to praise my favorite television series because I had this gut feeling I'd get a barage of anti-Earl setiments stating how awful it was, even though all my senses tell me otherwise.
Well, you're getting one now. Why? Because I am mourning a great loss. This morning NBC announced that it would not be renewing the series for a fifth season, coming to my serious disappointment. I could rant about how how NBC supported Earl when it was a hot new show, only to dump it when it stopped being the cool kid, but I'm not going to. I won't deny the last two seasons were a stumble, even though I never stopped watching or laughing. The series did seem to have jumped it's metaphorical shark during season three, with some rather inane story arcs put forword in order to keep the series fresh, but really dug the series into a hole instead. Why did I keep watching? It wasn't
that
deep of a hole, and if the series refound it's track in the long run, the whole would have been spectacular.
I remember seeing commercials for the series back before it debuted, a vague spot that featured Jason Lee doing laundry. I remember not being too impressed by it, but I knew if it had Jason Lee in it, I would wind up watching it anyway. I missed the premiere, though it seemed to have done very well without me. I wouldn't start watching the series until in the middle of the first season with the episode Joy's Wedding, in which Earl's ex-wife Joy is getting re-married to her new boyfriend Darnell, and Earl get's drunk and accidentally ruins their special day. In an attempt to make it up to them, Earl puts on another wedding and everythign pleases Joy so much, she winds up sleeping with Earl one last time. The episode was really funny, but the moment, which probably remains my favorite moment of the entire series, that made me
fall in love
with the show happens at the end, when Earl convinces Joy that Darnell needs to know the truth, and Joy insists on that she be the one to break the news. Joy being Joy, instead tells Darnell that Earl's confession is that he slept with Darnell's mother instead.
Chaos ensues, and Earl gets punched...a lot.
While this gave me some of the heartiest laughs I ever had, what charmed me the most about this was when the truth comes out, a very frustrated Darnell walks away in sadness, and Earl convinces the man who his then wife cheated on him with (who in turn cheatd on him with her ex-husband) to marry his ex-wife. That's when I realized that though the show had a dirty and low-brow (yet intelegent) mind, it also had a big heart. A heart bigger than any television series I've seen in a
long
time.
The premise was wonderful: a man who has done nothing but wrong things tries to turn his life around by starting a list of bad things he's done and tries to right them. Upon watching the season upon DVD, I loved watching Earl transform from the white trash slacker he was before into the laid-back dogooder he was by the end of the season. Earl's first list item was to help a boy he used to pick on in school. His solution? Get him laid. Of course, in the world of comedy, things aren't that simple. At time went on, more thought and effort went into Earl's plans, showing just how much he's changed since the beginning of the series.
I caught a bit of season two when it first aired, but before DVR, I wasn't very good at catching my favorite shows on time, be it work or otherwise. I watched most of this season on DVD in one sitting as well, and found I loved it even more than the first season. Realizing that the series most likely couldn't rely on Earl's list for interesting stories for the rest of the series, Earl's life and friends start to evolve around him as well. Unlike season three, which focused too much on character, and season four, which focused too much on premise, season two was the perfect balance between the two.
Unfortunatly, that balance had to topple.
I had high expectations for season three, hoping some of the character arcs from season two would continue. Instead, they got dumped for brand new ones. The series was resetted as Earl sat in jail for the first 12 episodes, only to get out and immediatly get hit by a car which put him in a coma for pretty much the rest of the season, only to wake up and declare his undying love for a girl he barely knows. The biggest factor that's missing from season three is the list, and while I understand this season is trying to prevent the series from becoming tiresome, ultimately the show just stops and walks in place, making the whole thing seem unworthwhile. Earl is so confined this entire season, that he really doesn't do anything at all. No growth, no depth, just...nothing, really. Nothing this season seemed to be of any value.
In season four, we're back at square one. Appearantly the showrunners were afraid of repeating season three's fairly mixed reception, and made the show about the list again. However, it also seemed that all the character development of the past three years didn't matter anymore.
Do Randy and Catalina still have a green card marriage?
Does Catalina still have the hots for Randy?
What happened to that Camdenite girl?
And Catalina's old boyfriend she was reunited with at the end of season three?
None of that seemed to matter anymore. It's kind of frustrating. Just because you're afraid of taking your show in the wrong direction doesn't mean you should be afraid of continuity. The problem with making the show exclusive to the list is that we've already seen Earl evolve because of the list. There's really nothing left in his story that can revolve around it, unless they can coem up with something
really
creative with a list item (which was a few times, to be fair). To an extent, season four often felt like watching a chicken run around with it's head cut off.
But it's back to basics route made it a more fun experience than season three. It even started play with it's characters more toward the end, making it feel like the Earl of old. Finding out why Darnell's in the Witness Protection Program was a lot of fun.
The season (series?) finale was pretty good, too, as Earl searches for the true father of his first illegitamate son, only to find out he really is the father, he was just really drunk that night. For Earl to discover that one of his sons, which he had thought all these years weren't his (well, the black one
obviously
wasn't), actually is, would have made a very sweet farewell to the series.
Then, it had to go 30 seconds longer and end with "To Be Continued" in an obvious plea to the network in hopes of picking it up for a season five. Didn't work.
If it wasn't for this, I would have been fine for the series to end where it did. After all, it would be impossible for Earl to complete his list, seeing how there are several items on it that he can never cross off. It's his life, his legacy, and honestly, I think he'd be lost without it. He'd just be a lump, sitting down with nothing to do.
Rumor has it that 20th Century Fox still has hope of a fifth season in the future, and are trying to sell the series to the Fox Network. But Fox has already announced their lineup this fall, so chances of us seeing it come back this year are very slim.
In the meantime, I mourn the loss of five of my closest friends...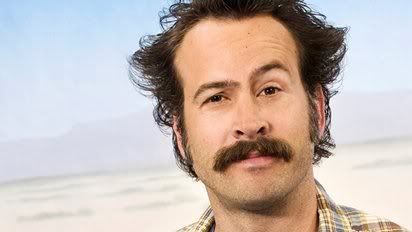 Earl
Ah Earl! Portrayed by the awsome, awsome Jason Lee! Not just in Kevin Smith films anymore! Without you and your list, this wonderful show wouldn't have been possible. Don't let the bad karma of cancelation get you down, keep going!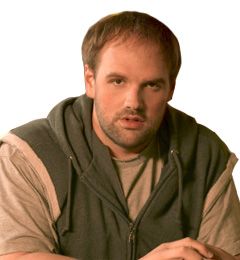 Randy
Earl's brother and sidekick. Keep clipping Earl's toenails!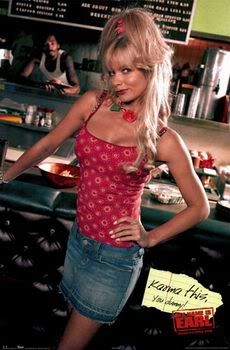 Joy
There's one fact in life: Nobody plays trailer trash better than Jamie Presley. I have no doubt she'll continue to do so long after Earl is a distant memory. This will most likely be her finest hour, though.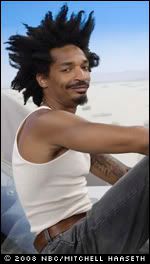 Darnell AKA "Crabman"
"Hey, Crabman!"
"Hey, Earl!"
Sniff...goodbye Crabman.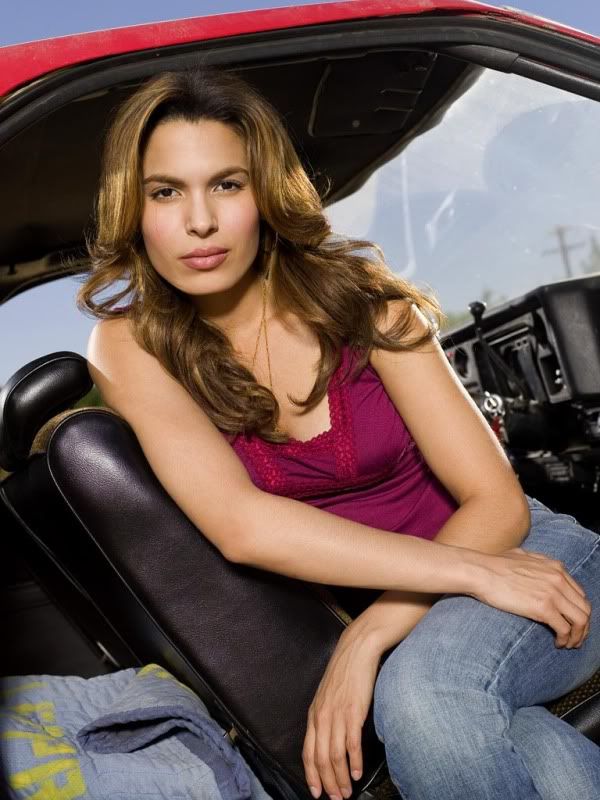 Catalina
Let's face it, there's only one reason she's on this show (further proven by the fact she often only had a single line per episode in the final season), and that would be this...
Not that I'm complaining, of course.
Goodbye, friends, and family. I'll always have my fond memories.
My Name is David...but you people just call me Torgo.