Post by Torgo on Jan 20, 2013 0:58:41 GMT -5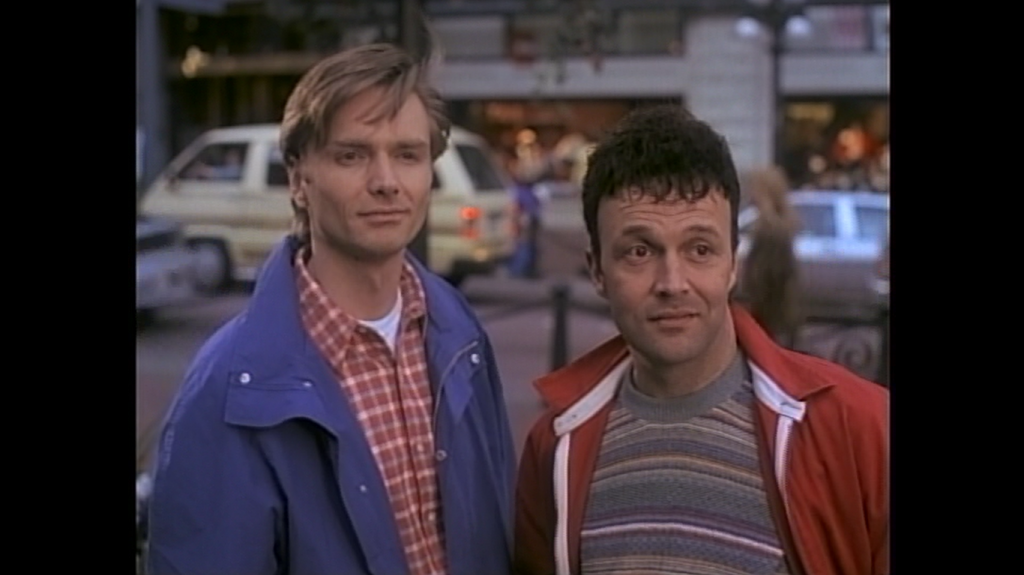 "Luck of the Draw"

Premise
The Sliders land on a seeming paradise where everybody is happy, there is no war, and poverty has been abolished. The secret of this world apparently lies within its advanced forms of population control, keeping the world population at half-a-billion people. Solving all of their money problems on this world is a machine called "The Lottery" that gives out free money and the more you take the higher your chances at hitting the jackpot! Taking what they need from it, the Sliders rent a room for the night and find out that the Lottery has selected Wade as one of its big winners!
Wade lives the high life, spending money and selecting dresses for the winners' ball that night. She intends on bringing Quinn as her escort, but the idea of this world doesn't sit well with him. Unable to understand the idea of something for nothing as well as the possibility of losing Wade to this world as she contemplates staying, Quinn skips the ball. However while he's out, he discovers the true nature of the Lottery is population control, and the "winners" are set to be killed at the end of the night.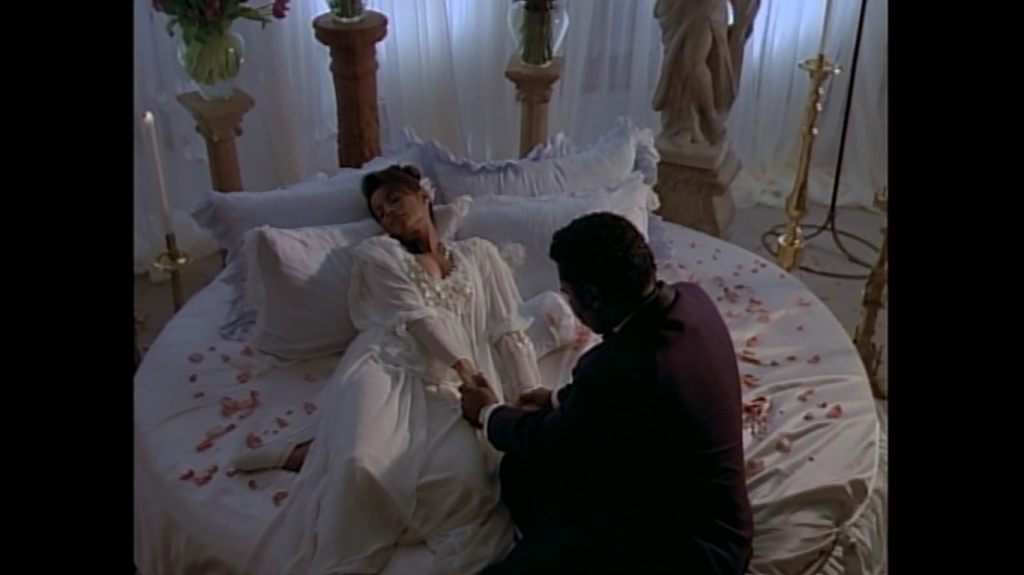 Multiverse Map
Make Way Earth:
Come on down! You're the next winner on the Lottery! Buy whatever you want, do whatever you want, and all we ask in return is that we'll put you down like a dog! If you don't let us, we'll
KILL YOU ANYWAY!Filler Earth:
Where you land with little desire to show anything!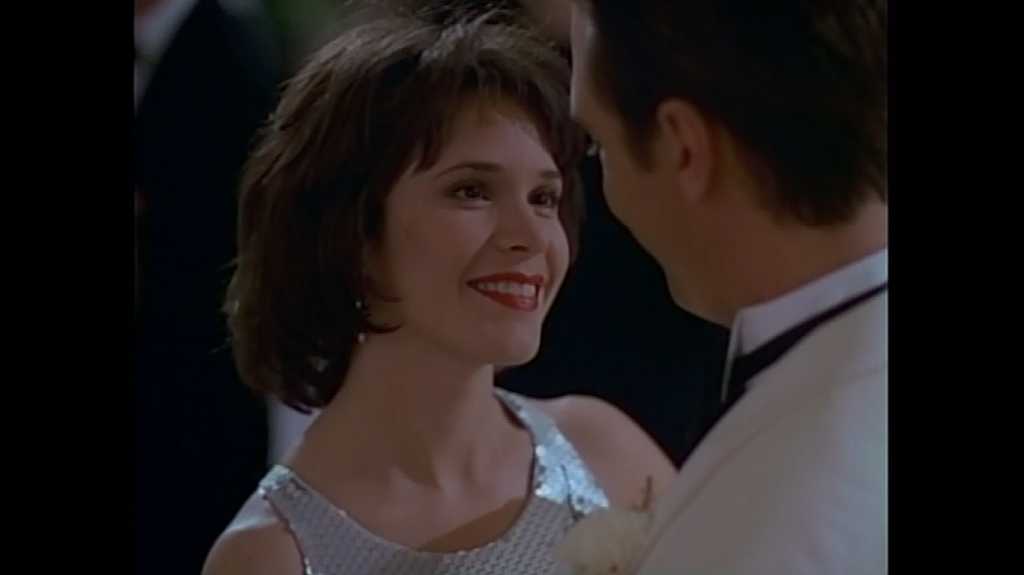 Episode Review
This fan favorite episode never quite hit the spot for me, though I admire what it set out to do. It's a smart episode. So smart that aspects were recycled for Suzanne Collins' novel
The Hunger Games
(as well padding out the rest with aspects of Koushun Takami's far superior novel
Battle Royale
), though I'd argue they were recycled with far less power than in this episode (similar to that
Battle Royale
was).
Though, self admittedly,
Sliders
is a pretty cheesy show and a lot of that comes from tonal uncertainty, which kind of hurts it when it demands to be taken seriously. We've just came off of a long and heavy string of comedic episodes, some of which pretty absurd, and this episode is a brick wall of seriousness. The idea of paradise at a cost does demand to be a serious story. The question is does
Sliders
have it in it to do it justice?
Yes and no, would be the answer. We know the characters well enough by now to know what a world like this would mean to them, but we also are unsure if the tone of the series will support it. So the episode goes for the jarring shock route. We've been having fun until this point, but we reach the episode where the fun and games have ended and the seriousness and danger finally sink in.
But wait…shouldn't that have already sunk in by now? Quinn watched a double of Wade die in his arms in the pilot. Arturo was almost assassinated in
The Weaker Sex.
Rembrandt was kidnapped and almost murdered in
The King is Back.
Quinn was sentenced to death by courts in
both Prince of Wails
and
The King is Back.
All of this is not even mentioning the mortal peril they all faced while trying to cure a deadly disease in
Fever
or facing being killed along with an entire world in
Last Days.
Yeah, it sure sounds like this entire trip has been fun and games until now.
I think this "jarring shock" method of storytelling was more effectively used in the second season episode Invasion, where the Sliders find themselves at the mercy of a danger they, or the audience, can't even comprehend.
Luck of the Draw's
mystery of its world is engaging, which is where its strength lies. Taken out of context of the series, the episode might even play out stronger than it does. Whether or not those who are unfamiliar with the concept of
Sliders
will understand it, though, presents a problem.
But there's one thing about this episode that makes it special, it's that it's the first episode told through Wade's point of view. The oft neglected female of the group never had many episodes devoted to her, and it can be argued that
Luck of the Draw
is the only one that was worth a damn in the show's run (I thought
Obsession
was strong, but
Time Again and World
and
Stoker
were embarrassments). In storytelling, I find myself drawn to characters of kindness, optimism, and friendship, all of which qualities that Wade has displayed, however the series often seems lost with what exactly to do with her. It's understandable, as they are not qualities of conflict, which is what usually makes storytelling interesting. But with
Luck of the Draw
they nail it. They find a conflict and resolution that makes us feel for her.
It's really that aspect that makes it the best season finale of the series. But then again, the finales of the other seasons kind of sucked in one way or another (an argument can be made for the quality of the second season's, though I personally am not entirely fond of it). What's sad is that the ending did set up a dynamic that
could
have changed the show drastically for its return the following year but was not followed up upon due to network politics. Maybe if it had,
Luck of the Draw
would have been more memorable. As it is, it kind of sits there as a perplexing puzzle piece in the entire show's run. A good and smart episode, it is, but a detour of one.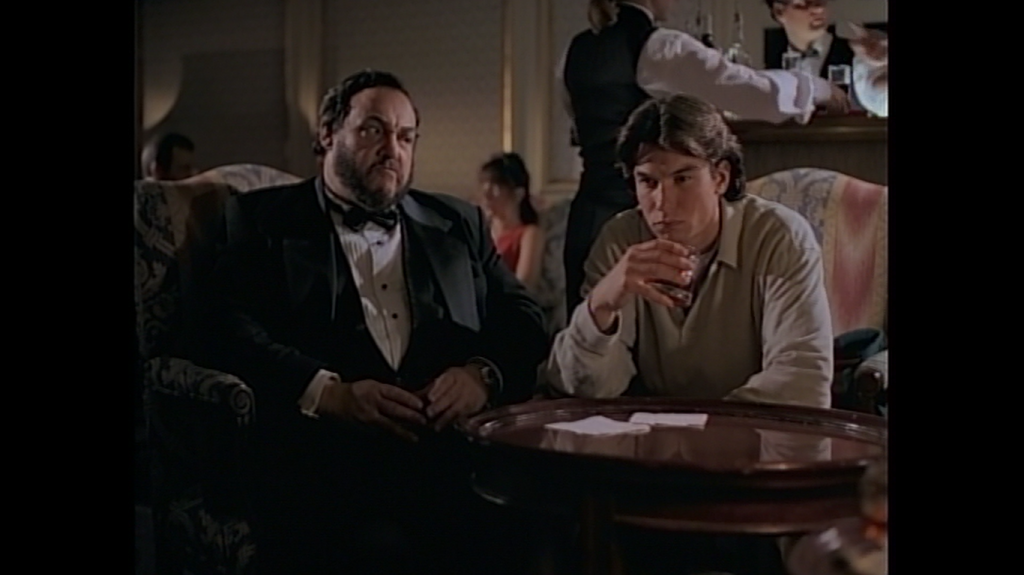 Highlight
Often I like to highlight the moments of humor that get my belly giggling, but this episode plays out like so much of a calm drama that it doesn't really have any. And even if it did, it would be difficult to top what I'm picking out as my favorite moment of the episode, which is a moment of philosophy between Quinn and Arturo. Upon learning what the Lottery actually is, Quinn comments on how barbaric he perceives it to be, yet Arturo offers up a counterpoint that is so brilliantly written that it's a damn shame that very few people outside of sci-fi nerds will ever hear it.
If you ever find yourself watching this episode with a group of people and this scene doesn't spark a conversation, then I'd suggest maybe switching to
Two-and-a-Half Men.
Oh that Charlie Sheen! What sexual shenanigans will he get into next!
Enthusiastically positive reviews by
Matt Hutaff
and
Ian McDuffie
.